Traditional tech-support is break-fix; when something breaks, you pay to fix it. The problem is that you can't budget your IT costs this way because you don't know what is going to break or how much it will cost to repair.
Keep your server running smoothly with our Server Management services which are billed at a fixed monthly rate. Our monitoring systems hook deep into the server to track all running services, network activity and CPUactivity. This monitoring helps us quickly determine the source of a server issue.
Highlighted Features
Monitoring
Find threats and issues before they cause downtime. If a hard drive is starting to produce errors or ping time on the network card is too high, we'll know right when it happens and before it causes any damage. We provide 24/7 monitoring and get alerts on everything that happens to your server.
Backup
Our Server Management includes regular incremental backups of your servers to protect against data-loss. We can implement redundant backups, remote backups and local backups.
Patching
New exploits are discovered everyday and patches need to be deployed immediately to remedy those exploits. This can be a very time consuming procedure without the proper knowledge and tools necessary to implement patches. Since we already manage a large number of servers, our knowledge of these new exploits and patches is consolidated, allowing us to properly patch your server in a more efficient and responsive manner.
Server Administration Functions
Day-to-day tasks such as creating new users, updating passwords, user rights and roles and many others can be easily handled by Interface. We can make configuration changes quickly and remotely so you don't have to worry about setting the proper user rights for folders and other tasks like this.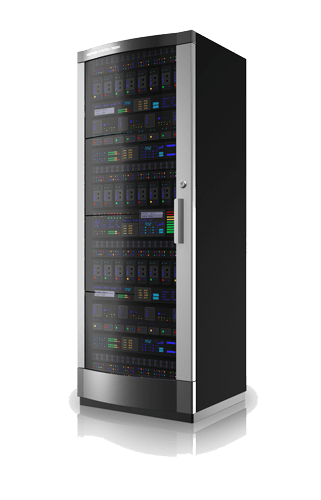 Need somewhere to host your server?
Need a cloud server?
Ready to Get Started?
Call us at 416-363-9880